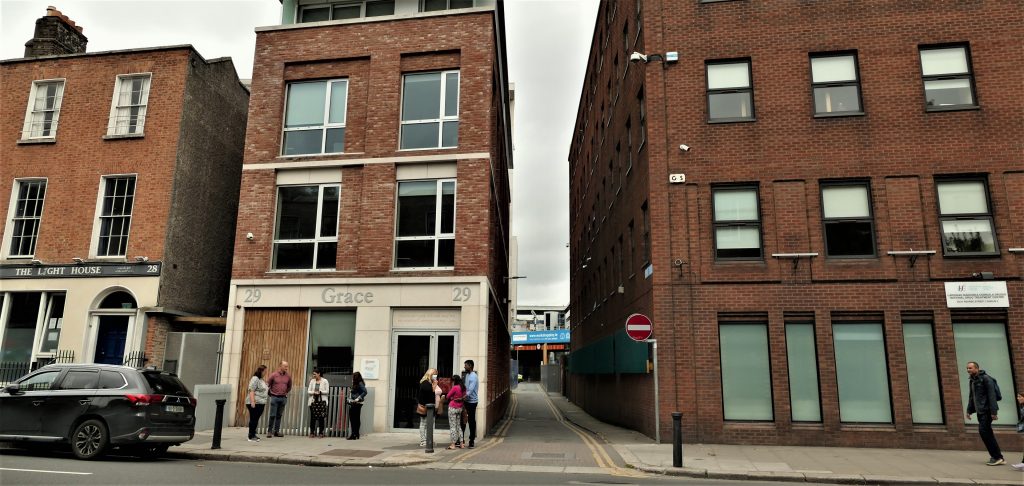 We meet each Sunday at
29 Pearse Street, Dublin 2, for Worship, Bible teaching and Fellowship.
Main Service
Welcome
From Sunday 16 th January 2022 until further notice the Sunday service will be in-person and on-line from 11am. Please note that if you are attending in-person a mask must be worn while on the premises. If you wish to sit with those from your own household or with others who you have agreed in advance to sit with, then inform the person at the door who is stewarding. This measure is intended to ensure that any risk of infection from socializing on
the premises is limited. Thank you for your understanding and co-operation in these matters.
During this pandemic time, our main service begins at 11.00 am and in the summer months we enjoy some informal time together at a local park. All are encouraged to stay and enjoy fellowship with us.
Sunday School classes have resumed for children aged 5 to 11, and for teens. These give them the opportunity to learn about God in a relaxed and open atmosphere every Sunday morning. Classes generally run for about 45 minutes during our morning service and are a mixture of teaching, chat and activities. Things are a bit different right now, in these pandemic times with some activities online.
Normally, we also provide a crèche where parents can take their babies and toddlers and yet still hear the morning service. This is not operating at present, though babies and toddlers are welcome to the service.
Lithuanian Service
Our Lithuanian congregation meet at 2.00 pm for a service in Lithuanian. Contact Daiva at 089 434 8491 for details
Romanian Service
Our Romanian Congregation meet at 5:30 pm for a service in Romanian. Find out more on www.gracedublin.ie.
Joint Service
In normal times, all congregations meet in a joint service at 11 am on the second Sunday of every second month. These meetings are currently suspended.