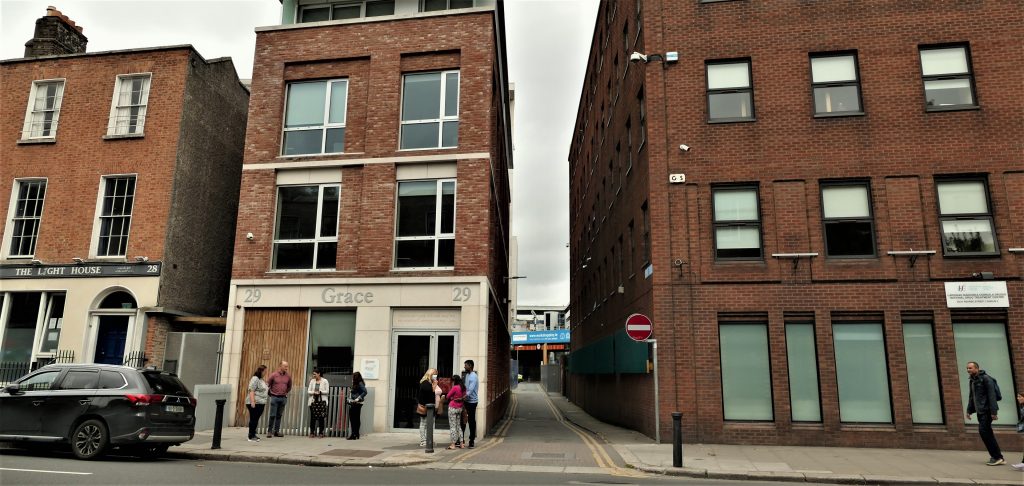 We meet each Sunday at
29 Pearse Street, Dublin 2, for Worship, Bible teaching and Fellowship.
Main Service
During this pandemic time, our main service begins at 11.30 am and in the summer months we enjoy some informal time together at a local park. All are encouraged to stay and enjoy fellowship with us.
Please note that currently, booking is essential for attendance on Sunday morning as we are limited to 50 by Government regulations. Book here.
In normal times, we have Sunday School classes for children aged 3 to 17, which give them the opportunity to learn about God in a relaxed and open atmosphere every Sunday morning. Classes generally run for about 45 minutes during our morning service and are a mixture of teaching, chat and activities. Things are a bit different right now, in these pandemic times with some activities online.
We have a weekly Bible study for teens aged 16+, where we dig a little deeper into the Bible and what it means for our lives today. This is currently by Zoom.
Normally, we also provide a crèche where parents can take their babies and toddlers and yet still hear the morning service. This is not operating at present, though babies and toddlers are welcome to the service.
Russian
Service
Our Russian Congregation meet every Sunday at 1pm (Russian speakers). For more details, contact Liudmila on 086 1650155
Lithuanian Service
Our Lithuanian congregation meet at 2:30pm for a service in Lithuanian. Contact Daiva at 089 434 8491 for details
Romanian Service
Our Romanian Congregation meet at 5:30 pm for a service in Romanian. Find out more on www.gracedublin.ie.
Joint Service
In normal times, all congregations meet in a joint service at 11 am on the second Sunday of every second month. These meetings are currently suspended.