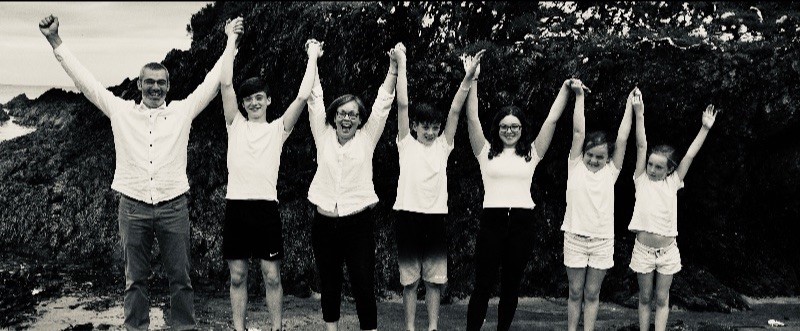 June & I became believers during our time as students in Dublin. We attended Grace Bible Fellowship in the late 1990's and early 2000's. In 2003 we moved to the USA to study at Dallas Theological Seminary. June completed the Masters of Biblical Studies program and I completed the Masters of Theology program. In 2007 we returned home to begin church planting in Trim, Co. Meath. We have been here since then.
Living Hope Church, Trim
I am presently the Pastor in Living Hope Church. June serves in numerous ministries within the church including ladies ministry, children's ministry and discipleship.
Deepening biblical knowledge and creating a discipleship culture among believers is where we invest most of our energy. It has been said that 'you can plant a church without making disciples, but if you make disciples you will plant churches. We desire to plough our momentary lives into others, praying the Lord will take our small lives and use our efforts to expand His Kingdom in Trim, in Meath, in Ireland and maybe even into other parts of the world.
The Irish Bible Institute
The Irish Bible Institute is an Applied Theology school based in Dublin City. I have been privileged to be an adjunct teacher in the school for many years now. I mainly teach the 'Life of Christ' class amongst others. It is a role that I really enjoy. It allows me meet many students throughout Ireland and get a flavour of what the Lord is doing across our land.
The Opened Bible Academy
In October 2022 June and I launched the first international branch of the Opened Bible Academy (OBA) here in Ireland. The Opened Bible Academy teaches all 66 books of the Bible. Its emphasis is Biblical Theology. It is an online ministry. Presently we have two classes moving through the 10 modules. We recently recruited two new volunteer teachers. We have also just begun to write, in conjunction with others, a 12 week curriculum for 16-24 year olds, called "The Story of the Bible" based on the first module of the OBA course. We wait on the Lord to see where it leads.