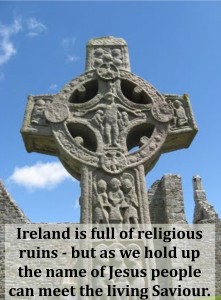 Kirk and Madeline Joyce are
working in the West of Ireland
bringing the good news of Jesus Christ
to the people of Ulster and Connacht.
Here is some recent news from them:
St Patrick' s Outreach in Sligo I.T.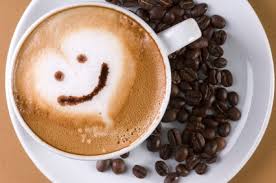 The St Patrick' s Outreach in Sligo I.T. was a great success on all levels.  It attracted up to 80 students of various nationalities to eat Irish stew, learn Irish dancing and meet Irish Christians. One of the helpers had this to say the next day ' That was a fantastic night!  I just sat down and the students started talking about God..Two were new believers needing encouragement  and another is a searching catholic. They were so lovely and open and want to meet in my house for a meal.' This was the first of the FAILTE events specifically aimed at reaching foreign students. FAILTE consists of a core group of up to 20 locally based christians, from  various churches in Sligo, who desire to share the message of Jesus in the college, in their homes and in their churches.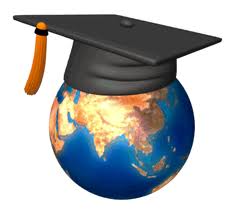 Steve's Story
Steve (not his real name)  arrived in the "Open Door" café full of mischief and argument. Declaring himself to be an atheist and very intelligent – he began a campaign of argumentativeness. Week after week, month after month, Steve would take pleasure in "locking horns" over some biblical truth or another
He enjoyed the coffee and buns almost as much!
Then came a change.
He was worried about a "shadow" on an x-ray and asked for prayer. After that he never argued again.!
When I asked him later what had happened to him, he described experiencing a "physical warming" and a comforting awareness that God cared about him personally as we prayed with him.
Recently he said that God has filled the missing part of his life and has given him a hope and joy that he never knew before.
We now get to build him up in faith as we chat week by week .And  just this week he responded eagerly to the suggestion of a lunch-time bible study.